Our Featured Item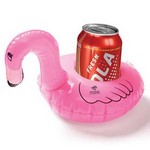 Inflatable Pink Flamingo Floating Coaste...
Party in the pool, with this fun floating coaster. Snugly holds a 12 Oz. can or stadium cup filled with your favorite beverage and keeps it within reach. 8 3/4" W x 6" H
$1.69 - $1.89
Welcome to Ad Dimensions!
Our twenty five years of experience will help you create the best identity for your business and a branding program that targets your clients. Your logo represents your brand, so show it off! Whether it's displayed on a coffee mug, pen or sport shirt, or it's a custom product, we can create it for you.
Shop our products on your own---or call us for assistance. We're here to help!
408 241.1365
Signature Showrooms